You would not believe this when I tell you that I thought my Happy days in El Nido would be the last days of my life. I might be posting some good pics recently but there is this one story that I bet you will also relate into. Wow, that was a close shave for us. THANK GOD!!!
If ever you have traveled from Puerto princesa to El Nido, chances are we have passed the same road right?You have probably seen how dark that road was. I could not help but wonder how come it does not have road lights considering El Nido brings so much money for tourism. And this road brings money to EL Nido. Whoever gets  hold of those money, Why can't they provide light to enhance the safety of the tourists there?Why can't they provide light for the safety of its people. It is not even raining to cause some blackout.
You probably have reasons that is popping on your head. And if you have thought what I have been thinking, you will also see how frustrating it is. How come they do not provide light. Did they forget that area?Did they ignore it? Just the provision of light reflects something,isn't? Are the LGU's not aware about it?I am not really sure.
---
ROAD to ELNIDO -PUERTO PRINSESA
It was just around 7:30pm and I was awaken when our van was swaying violently side to sides. I was just waiting for us to turn around. Or if there was a cliff, I was just waiting for us to fall. Or if there was a tree or a car, I was waiting for a collision.BUT THANK GOD for keeping us alive!!(Thanks Grim reaper for sparing me the Name card!!Woooo Goblin!Joke!!)
Good thing the van was not that fast(as they used to be). The driver said that there was a log of a tree blocking the road and he had to avoid it. (I did not see it though because it was dark or if we have just passed it already). If there is something I have to comment on the driving of vans are,if not most of the times, often too fast. The road,although developed and cemented, is somehow uneven so you will be flying just like in roller coasters. Hmmm, So why are they still fast?Probably they did not notice it aside from they have speedometers in front of them.(like what) Or probably they want the dark roads to end as fast as they can by cutting some minutes of the time. It is important that they stay awake so lights are also important.
You know, I usually travel at night time. I never had second thoughts about it until this happened. My mom insisted that it is better to get on this earlier while there is still light. And it is true. Sometimes you never really see how close you are to accidents until you were caught on it.The next time I'd travel, I'll see first if it can be done when there is still daylight.
Should anything happened that time, an immediate help would be impossible since there are no strong network signals on the area. You can't call for help.It was also frightening if you would think of possibilities such as if there are some people lurking at the dark waiting for victims. You know things like this could be prevented through installation of lights. I hope there will be no big accidents or incidents that may happen before they call into action about this.I really thank God for guiding us in this journey and for make us safe as we go home!
---
ROAD TO NACPAN 
In line which this road issues in El Nido, I also wanted to comment regarding the road in Nacpan. For the last 20mins approaching the area, you can see that the road is not yet developed. If you are going there, prepare yourself for a bumpy ride. There were also muddy parts that your car's wheels may get stuck. You will really feel pity for the car, vans,tricycle and even people walking  through that area. Good thing our van was able to get through with it. Other vans just parked before that area scared of having "mabalahaw" as they call it or "stuck in the mud" , so I could imagine their guests walking farther than they should. I hope they will also fix this. I fell in love with Nacpan. From what I've heard it is also one of the tourists' favorite.See Nacpan here.I really hope they will provide a good road for travelers.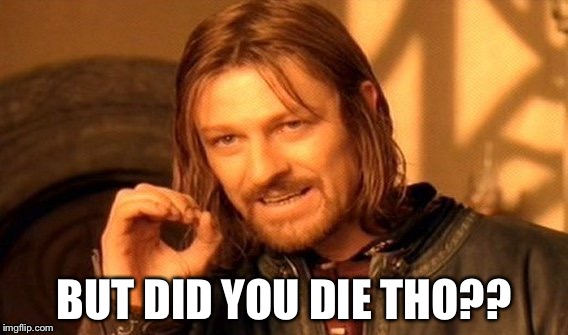 My answer:Almost.
IF not from accidents, due to heart attack secondary to sudden extreme emotions